NEDERLANDS hier klikken
DEUTSCH hier klicken
-- Hi, welcome on my new homepage --
The menu on on the left will help you with the tour.
I wish you a nice stay.
Greetings from The Veranda HomeStudio of AustrianEdith.
Strasshof an der Nordbahn - Austria
I want to mention, that I have a guestbook now.
And a few lines in the guestbook would make my day.
Please, don't forget.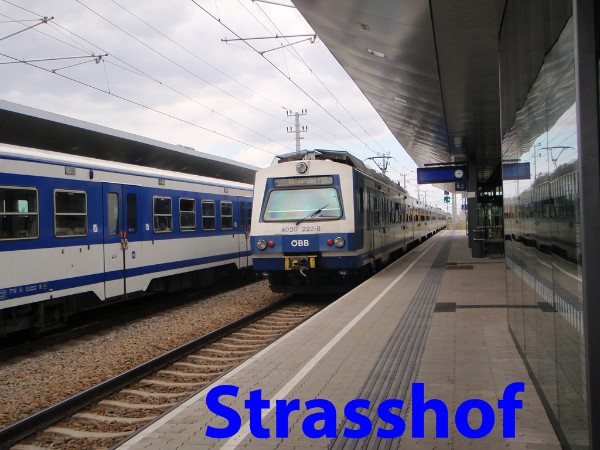 Visit AustrianEdith

on YOUTUBE
120+ clips for you to watch and listen
♦
---
About 15 km north-east from Vienna lies Strasshof an der Nordbahn. With its new and up-to-date modern railway station it has a great and frequented connection to the city of music and culture. This small town is a peaceful place with a very hospitable and friendly population, although its past is quite rich and illustrious. Wellknown keywords are e.g. "Natascha Kampusch", "Eisenbahn-museum". No mountains, ski-resorts, no wild bar adventures, no active and exciting nightlife however is for some tourist a no-no. Strasshof lies in the flatlands of Austria with lots of green and woods and has nice signposted walking- and cycling routes. Last, but not least: it has a mayor, who takes care of the population like a father takes care of his family. Shopping for food? The prices in the shops like Hofer (=Aldi), Billa, Zielpunkt en Penny can hardly be underbid. Austria is a beautiful country and Strasshof an der Nordbahn is a special part of it. You'll find more information on this website, while you walk through it.